By now everybody knows that New Kids on the Block, 98 degrees and Boys II Men are going on tour together!!!
You can read it here
. I am truly excited about this. I was in 6th grade and I remember belting out the words to "I'll make love to you" every time the song played on the radio. I'm glad my parents speak English as a second language or else I would have been banned from listening to the radio for life! When I was 8 years old I watched the NKOTB cartoon religiously (and ate tuna fish sandwiches) . The memories are all coming back! Music is relatable. Music is influential. Music is life. Music is art.
I remember being really sad when my high school boyfriend and I broke up and every time I heard Truly, Madly, Deeply I'd go into a crying frenzy. I realize what a big role music plays in all our lives and therefore decided to blog about the songs that would be featured in My Life: the first 30 years. My Life the movie.
This soundtrack would be split into 3 main volumes.
Volume 1: The Early years 1982-1992
Happy, care free, naive, first crushes
1.
CCR: Proud Mary
2.
Any Topo Gigio song
3.
NKOTB: You got it (the right stuff)
4.
MC Hammer: Can't touch this
5
.
Fito Olivares: La Gallinita
6.
Selena: Bidi bidi bom bom
7.
Bruno Mars: The Lazy song
8.
Natasha Bedingfield: Pocket full of sunshine
Volume 2: Growing Pains 1992 - 2002
Death, Hip-hop, boys, religion, heartbreak, fun, life decisions
1.
Bone Thugs and Harmony: Crossroads
2.
Warren G: Regulator
3.
Simon and Garfunkel: The Sound of Silence
3.
Chayanne: Tiempo de Vals
- I celebrated my
Quinceanera
and transitioned into womanhood!
4.
Lauryn Hill: Ex-Factor
5.
Kylie Minogue: Can't get you out of my head
6.
Cyndi Lauper: Girls just want to have fun
7.
Kanye West: Jesus Walks
8.
Five For Fighting: 100 years
Volume 3: Life as we know it 2002-2012
Sadness, happiness, struggles, love, marriage, future
1.
India Arie: Strength, Courage and Wisdom
2.
Frank Sinatra
:
My Way
3.
Deanna Carter
:
Strawberry Wine
4.
Jeff Buckley
:
Hallelujah
5.
Bon Jovi: Living on a prayer
6.
Elvis
:
Fools fall in love
7.
Alicia Keys
:
Brand new me
8.
Frank Sinatra
:
The best is yet to come
Bonus Track. Eric Clapton: Wonderful tonight
Do you have a life soundtrack . . . What is it?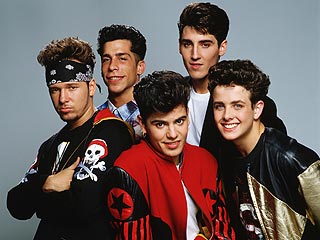 courtesy of people.com